Campo Cane Corsos

Home of the first AKC Platinum Grand Champion and
the most winning Cane Corso of all time.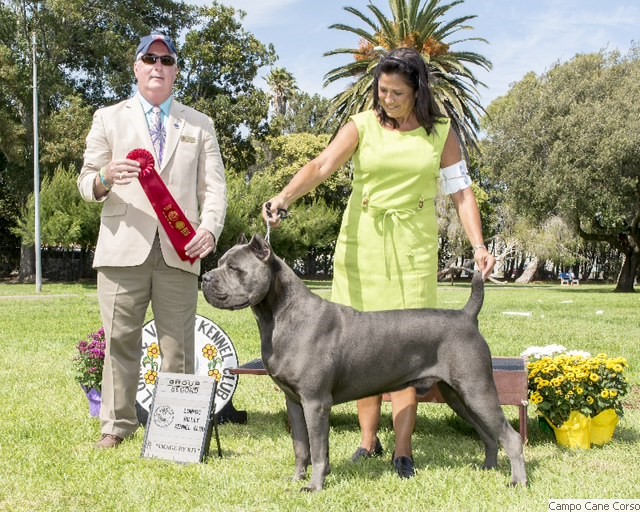 AKC Champion Cane Corsos
We have produced consistent AKC Champion litters for decades striving to continue the custodianship of this majestic breed and to stay true to true origin for working ability and consistent temperament.
Health Testing by the Orthopedic Foundation for Animals:


We are the Breeder of the First AKC Champion Cane Corso and the Home of...
the only AKC Platinum Grand Champion
the most winning Cane Corso of all time
the #4 and #5 Cane Corsos in Grand Championship points.
Our Cane Corsos are elegant, agile and regal with muscular athletic bodies and heads with correct degrees of planes, angles and muzzle stop with beautiful expression and eyes with the look of intelligence.